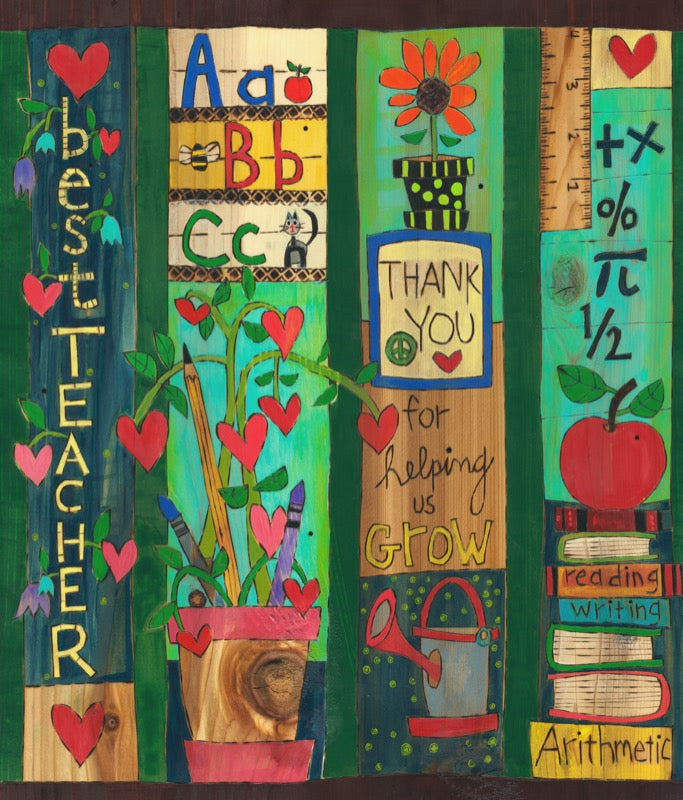 It's National Teacher Appreciation Day!!!! 🍎
Show some love to the dedicated educators in your life. This art has been made into a 20" Art Pole, a 8" Plant Poke, and can be transformed into a beautiful Metal Print.
There are so many ways to show your appreciation for the people who shape our children, and we're happy to have something to physically give them along with all our gratitude. 
Thank you educators, thank you thank you thank you 🍎
- Hannah
---